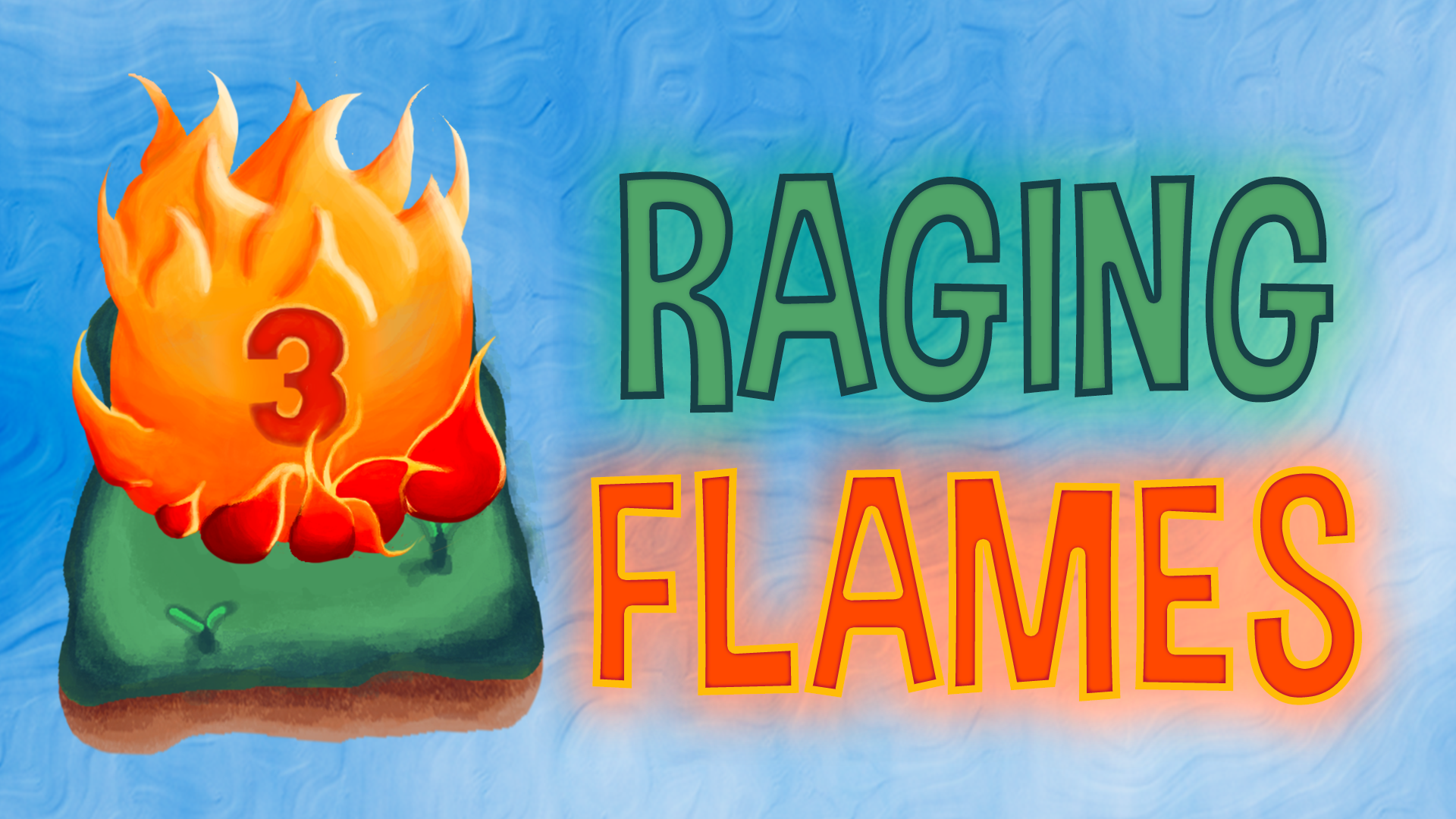 Raging Flames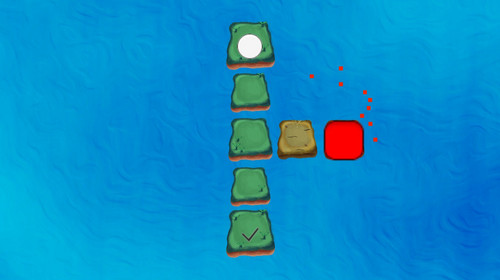 Hi, hello, welcome back! Day 3 of work on the Fanatic Jam entry was much slower than the other days. It was one of those days where sitting down and coding just didn't seem appealing so instead I started playing with the art side of things. Originally I was checking out a new piece of art software to replace my current program (Photoshop) by watching videos of users with that software. One user did time lapse videos of 'hand-drawn style' RPG items and it really appealed to me. I started looking closer at what brushes were being used, they were brushes and techniques I didn't really use. Now that I think of it, all I really ever used was 100% opacity on a hard round brush. I decided to branch off into new territory and try something a little more 'hand-drawn'.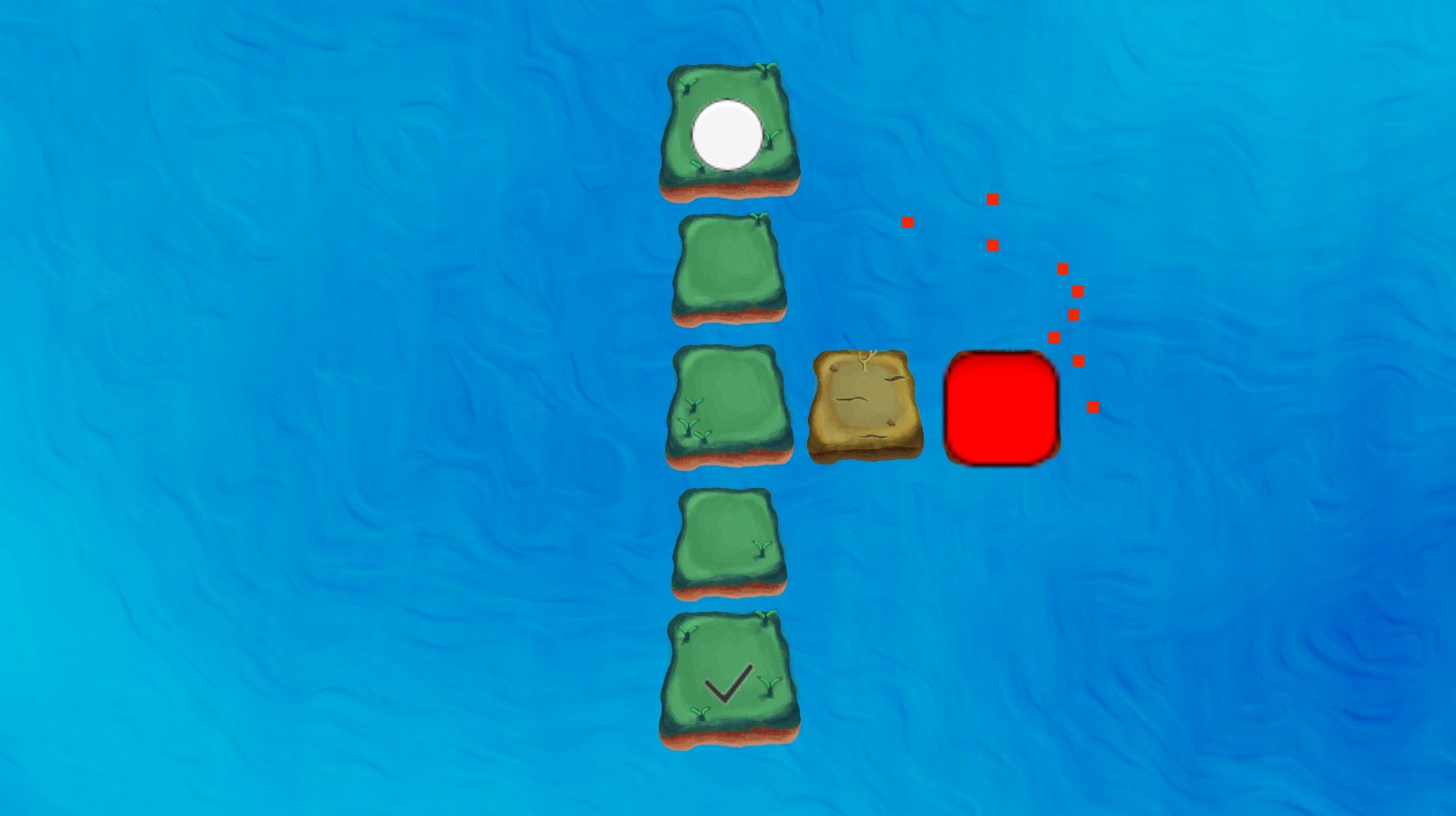 (Note: I hate the term 'hand-drawn'; a lot of art in games is 'hand-drawn', some of it just doesn't look that way. I like calling it 'hand-drawn style', a style where perfection isn't as important as giving the art character and a look that someone did indeed hand-draw it.)
Above you can see some of the progress made on the tiles, which are a little more varied in size, art, and contents (notice the little bushes in different spots). The art on each tile is a little more 'brushed' looking and less cartoony than the styles I've done in the past. The background is the part I'm probably least happy with right now but it was just something to break up the 'solid color' look that was being used before this. I like to think of these tiles as little islands floating in the ocean so that's kind of the thought behind the background art.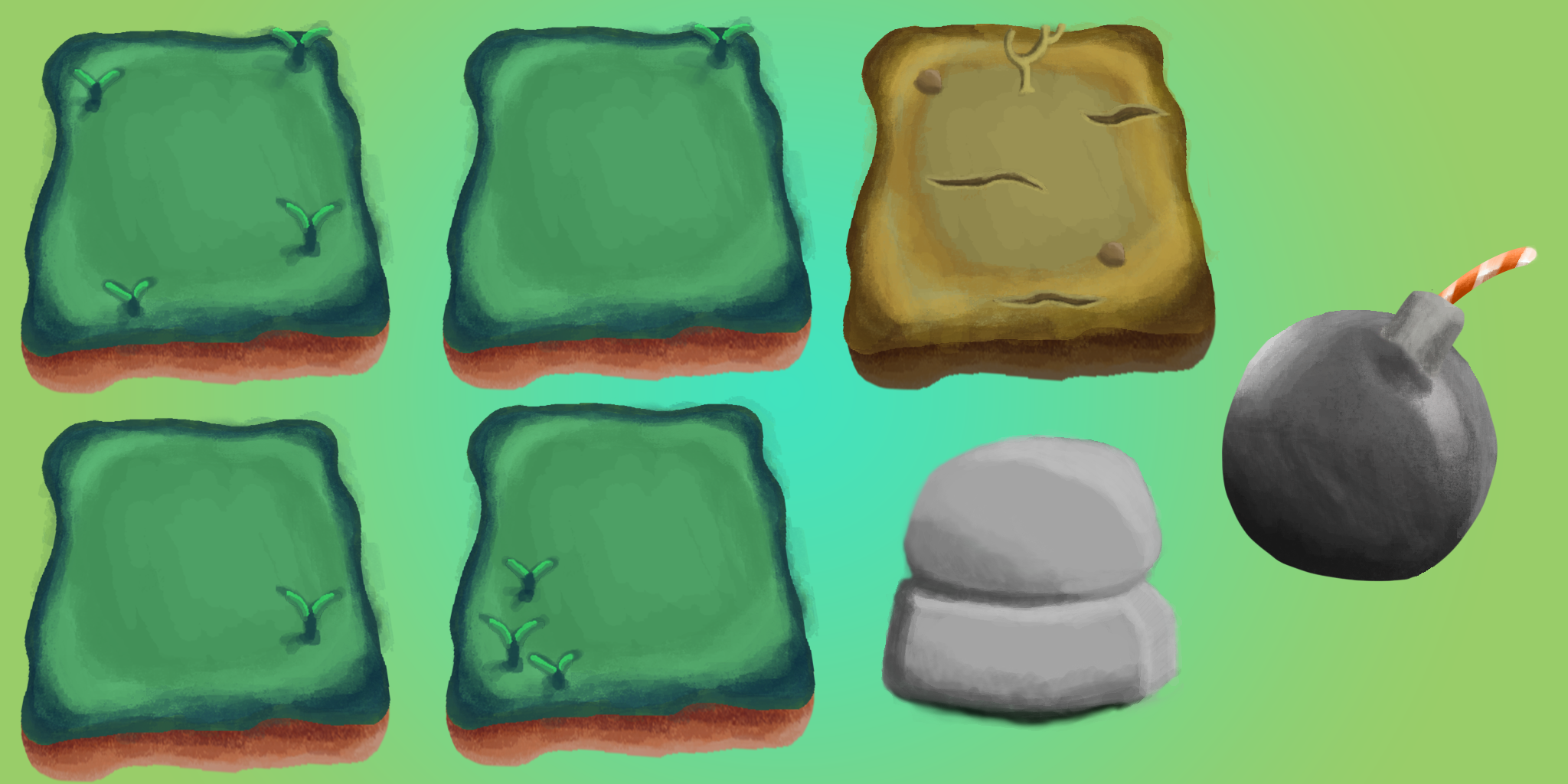 Next steps: I have a number of ideas for additional art and levels, plus there is one bug that needs to be fixed yet.